About Boss Bikes
We keep Bornholm running well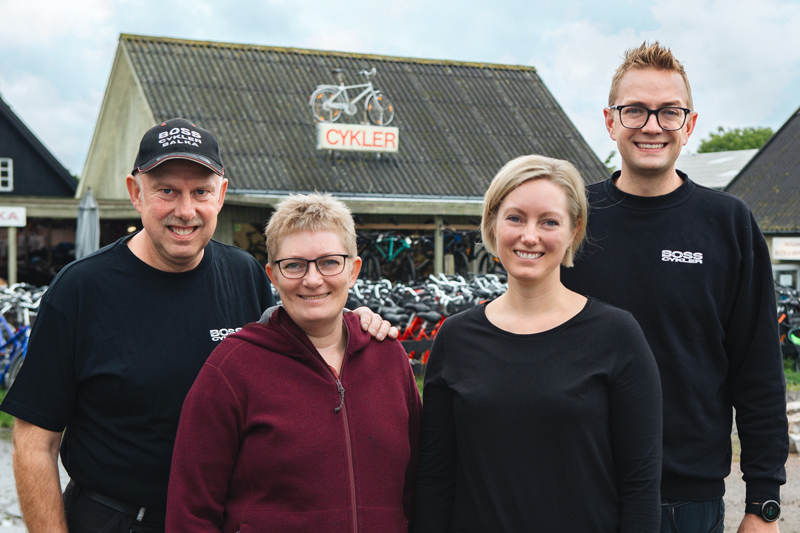 Since 1987, Boss Bikes has provided two-wheeled transport for Bornholm's citizens, guests and tourists. We are proud to contribute to environmentally friendly transport throughout the island.
Our company came modestly from the start in the garage with Hasse and Berit Boss, who could see the need for competent advice, sales and rental of quality bikes. It did not take long before Boss Bikes grew up and established itself with a shop and workshop.
Since then, Boss Bikes has just grown bigger and bigger. Bike transport has become increasingly popular, and at Boss Bikes we have constantly followed developments, familiarized ourselves with the latest technology and been ready to adapt our offerings to current needs.
That is why we, among other things, has invested in bike rental and has certified mechanics in a new area such as electric bikes. Regardless of the type of bike, our customers must have been well and safely along the way. And if the budget is limited, we also offer used bikes.
At the transition from year 2020 to 2021, the founder has taken a step back so that daughter and son-in-law, Henriette and Stefan, can lead the company based on the same values ​​and demands for quality that made the good idea from 1987 a sustainable business model.